Outdoor Kitchen Area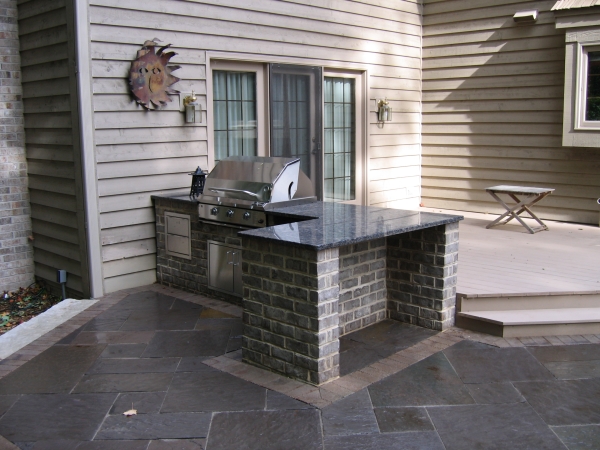 Outdoor Kitchens Add to Backyard Fun
An L-shaped outdoor kitchen is an option for homes with limited backyard space. It not only looks great, it increases the resale value of your home. A common worry among homeowners is their older patio will have to be torn up to install a large item like an outdoor kitchen. We carefully install outdoor kitchens to ensure your existing patio remains in great shape.
We recommended a dark brick for the outdoor kitchen to match the existing patio tile. The homeowners love using their new outdoor kitchen while entertaining guests.
No matter the scope of the project, we ensure a professional finish for any type of outdoor kitchen and will stay within your budget.
Let's Get Started
On Your New
Landscape Today!
Office Hours
Monday
8:00am
5:00pm
Tuesday
8:00am
5:00pm
Wednesday
8:00am
5:00pm
Thursday
8:00am
5:00pm
Friday
8:00am
5:00pm
Saturday
Closed
Sunday
Closed
262-512-9509
1000 W Bonniwell Rd
Mequon, WI 53097