Ozaukee County Tree and Tree Stump Removal
Best Tree Removal In Ozaukee County
You may be putting off a necessary tree removal because of the amount of work involved, but in the long run, it can cost far more if you wait until a dangerous tree causes serious damage. Old trees may harbor rot in their trunks and branches, posing a danger to people, buildings, or vehicles nearby, especially during storms or after heavy snowfall. Decay or fungus in the root structure could lead to uprooting, which can ruin concrete slabs or paving stones in the vicinity, not to mention the devastation caused by the toppling of the tree itself.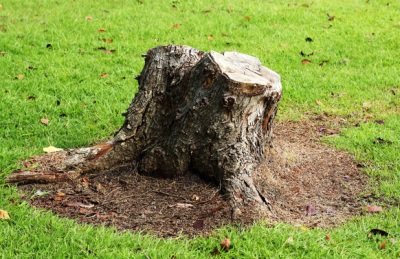 When tree removal is called for, it's time to call a tree service professional. Oberndorfer Landscape Development has years of experience handling tree removal safely and with minimal inconvenience to our customers. Tree removal isn't as simple as simply cutting down the tree: it must be felled properly to avoid injury, and the trunk and limbs have to be dealt with once it's down. We safely handle tree removal from start to finish, and give you peace of mind knowing a problematic tree is no longer a liability.
Landscaping Stump Removal in Ozaukee County
Tree removal can be a necessary step and a great relief, but no-one wants to live with an ugly stump in their yard. Our cost-effective services include tree stump removal and lawn repair. Stump removal is no easy task, but at Oberndorfer Landscape Development, we're committed to making it easy for you.
Tree stump removal techniques can vary depending on the age, size, and location of the stump. We provide both stump grinding and uprooting, as well as stump disposal and lawn repair. You'll be enjoying a smooth grassy lawn again before you know it. We also offer comprehensive lawn care services to keep your yard looking its best.

Get a Quote
View Gallery
Ozaukee County Lawn Repair Service
You don't have to live with an unwanted stump or a gaping hole in your lawn. There's no need to handle dangerous chemicals or rent expensive equipment. Call the professionals at Oberndorfer Landscape Development to take care of your tree and stump removal quickly and completely. Our attention to detail and excellent customer service will make your life easier and safer.
Tree Removal Cost
The size, type, and health of the tree are the main factors that determine the final cost of a tree removal. Larger trees are more laborous to remove and will require more arborists to complete the job. Higher trees also pose more risk of damage to surrounding structures and must be handled more carefully than smaller trees. Another factor in determining a price of tree removal is the acessability of the tree you want removed.
Oberndorfer has been providing professional tree care services to Ozuakee County and the surrounding Milwaukee Metro area for years. Our arborists have completed removals in Mequon, Brown Deer, River Hills, Cedarburg, Menomonee Falls, & more. Contact us today to find out more about our tree and tree stump removal services!
Let's Get Started
On Your New
Landscape Today!
Office Hours
Monday
8:00am
5:00pm
Tuesday
8:00am
5:00pm
Wednesday
8:00am
5:00pm
Thursday
8:00am
5:00pm
Friday
8:00am
5:00pm
Saturday
Closed
Sunday
Closed
262-512-9509
1000 W Bonniwell Rd
Mequon, WI 53097