Mequon Landscape Design Services
Custom Landscape Design In Southeast Wisconsin

The professional landscape designers at Oberndorfer turn your outdoor space into living art. Our landscape experts assess your property and develop a creative landscape design to enhance the natural
beauty of your yard.
Your Mequon landscape design team will work with you to plan a custom layout of plants, walkways and other hardscaping features to encourage relaxation and entertaining. We create beautiful landscapes to match your style preferences and help you get the most use out of your yard.
Oberndorfer provides the highest quality landscape design in Ozaukee County and throughout Wisconsin. Our landscape development experts work efficiently to complete your landscape design within your timeframe and budget.

Get a Quote
View Gallery
Hardscaping Service In Ozaukee County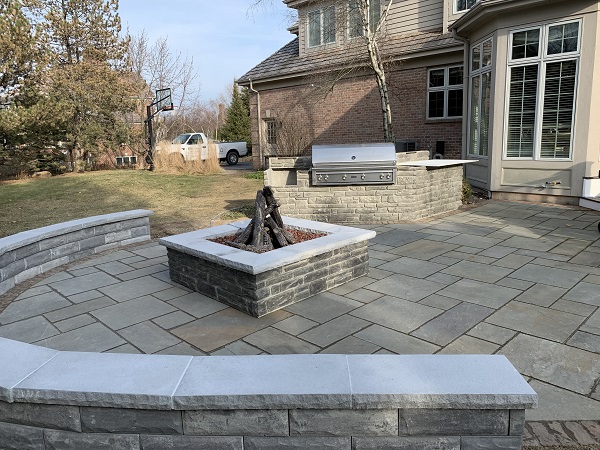 Get more use out of your outdoor space with custom hardscaping design and installation from Oberndorfer. Relax in youroutdoor space year-round or create a larger space for entertaining and cooking. Our hardscaping features are customized to meet your needs and require little to no maintenance.
Oberndorfer designs and installs a variety of premium hardscaping projects throughout Ozaukee County and surrounding areas, including:
We use only high-quality, durable materials to ensure your custom hardscaping lasts for years. Our experienced landscape installation team carefully installs all projects in accordance with local city ordinances and regulations.
Landscape Design Cost Estimate
The price of landscape design varies depending on the size of project you are considering. Simple projects such as a stone walkway or small garden installation will be less costly than a large patio or retaining wall. Using premium materials such a sflagstone or bluestone in a hardscape installation project will add cost over brick or concrete tiles.
Let's Get Started
On Your New
Landscape Today!
Office Hours
Monday
8:00am
5:00pm
Tuesday
8:00am
5:00pm
Wednesday
8:00am
5:00pm
Thursday
8:00am
5:00pm
Friday
8:00am
5:00pm
Saturday
Closed
Sunday
Closed
262-512-9509
1000 W Bonniwell Rd
Mequon, WI 53097