Winter Protection Services for Trees
Winter Tree Protection in Mequon
Wisconsin's harsh winter weather can take a toll on your valued trees. It's risky to assume your trees can handle winter weather simply because they're fully grown. Neglecting your trees could result in irreparable damage.
The tree care experts at Oberndorfer Landscape Development can take care of all your tree winterizing needs, including:
Installation of protective tree covers & tree guards
Mulching around mature and newly planted trees
Protective tree wrap
Shrub protectors
Oberndorfer landscape specialists recommend you start your tree winterization with pruning, this will ensure your trees are growing evenly and with structural integrity to develop your ideal configuration of limbs. After that it's important to place a layer of mulch around the base of the trunk. This will help the soil around the roots retain moisture in the dry winter months, it also helps protect the roots from bitter cold. We provide several varieties of mulch ranging in color and texture to best suit the type of trees. From mature trees to newly planted trees mulching will always improve overall tree health.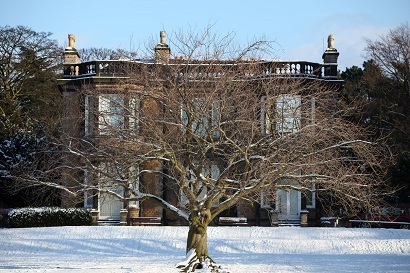 Another important protection for trees in winter, especially fruit trees, is using tree covers, tree guards, or tree wraps. Tree guards made of plastic or wire provide excellent winter tree protection against frost cracks and other damge from the harsh weather in Mequon winters. The bark of young trees is particularly sesnsitive to winter conditions, don't let all your hard work planting your trees go to waste over winter, contact Oberndorfer today for winter tree protection.

Get a Quote
View Gallery
Oberndorfer has been providing professional tree care services to Ozuakee County including Mequon, Grafton, Fox Point, River Hills, Menomonee Falls & beyond since 2000. Contact us today to find out more about our winter tree protection services.
Let's Get Started
On Your New
Landscape Today!
Office Hours
Monday
8:00am
5:00pm
Tuesday
8:00am
5:00pm
Wednesday
8:00am
5:00pm
Thursday
8:00am
5:00pm
Friday
8:00am
5:00pm
Saturday
Closed
Sunday
Closed
262-512-9509
1000 W Bonniwell Rd
Mequon, WI 53097