Grafton Landscape Contractors
Affordable Landscape Design in Grafton, Wisconsin
For over two decades, Oberndorfer has been enhancing the appearance of Grafton neighborhoods. From fundamental lawn maintenance tasks like mulching and bed edging to more complex projects such as designing patios and installing water features, our committed team of professional landscapers possess the expertise required to bring your envisioned yard to life. As a member of the Wisconsin Landscape Contractors Association, Oberndorfer is dedicated to achieving excellence in the landscaping industry and upholds the values of fostering growth, environmental consciousness, and professionalism for the betterment of our communities. We adopt eco-friendly techniques to maintain your lawn, trees, and other vegetation, enabling your yard to thrive naturally. Transform your yard into your personal oasis with the help of Oberndorfer Landscape Development.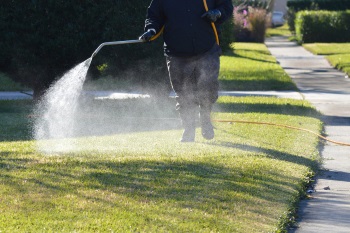 We offer an array of landscaping services including but not limited to:

Get a Quote
View Gallery
Outdoor Patio Landscaping in Grafton
At Oberndorfer, we've built decks, planted beds, and installed stunning patios all over Southeastern Wisconsin, and in our experience, you don't have to sacrifice functionality for form. We install dream patios, outdoor kitchens, walkways, and water features that are practical and perfect for your property. Transform your yard into an oasis with Oberndorfer Landscape Development.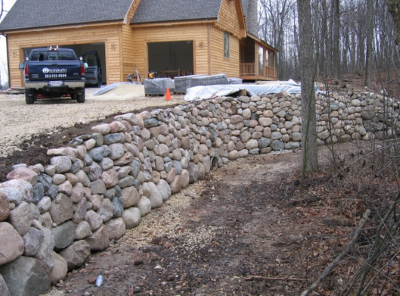 Hardscaping services include but are not limited to:
Best Tree Removal Service in Grafton
Though they take up a lot of Southeastern Wisconsin views, trees are often overlooked. Oberndorfer Landscape is here to give your trees the TLC they need and have them blooming like never before! We offer a variety of tree care services like tree/stump removal and winter protection. Maintenance services like tree pruning or tree fertilization will go a long way towards keeping your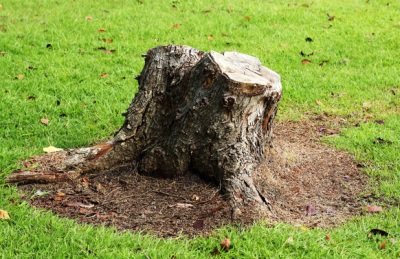 yard healthy and having a lush, green paradise to call your own.
Our complete tree care services in Mequon and surrounding areas include but are not limited to:
Trenching Services in Grafton
We offer a comprehensive range of trenching services to cater to various landscaping needs. Our services include:

Bed Edging: Our expert landscapers specialize in precision bed edging, ensuring crisp and defined garden borders that elevate the overall aesthetics of your outdoor space.

Underground Lines: We provide installation services for underground lines, whether you require irrigation systems for lush gardens or discreet concealment of outdoor lighting lines, enhancing the beauty and functionality of your landscape.

Erosion Control Drainage: Our professionals are well-equipped to address erosion control concerns by implementing effective drainage solutions, safeguarding your property from potential damage.

Excavating underground poses significant risks, including damage to existing utilities and unforeseen obstacles. For your safety and the success of your landscaping projects, entrust trenching tasks to our skilled professional landscapers in GraftomI, who possess the expertise and equipment needed to execute efficiently and securely.
At Oberndorfer Landscape Developement, we pride ourselves on offering the highest quality landscaping and hardscaping in Ozaukee County. Our landscape professionals have completed jobs in Mequon, Fox Point, Germantown, Glendale, River Hills, Sussex, & beyond. Contact the Grafton landscape contractors at Oberndorfer Landscape Development today for more information.
Let's Get Started
On Your New
Landscape Today!
Office Hours
Monday
8:00am
5:00pm
Tuesday
8:00am
5:00pm
Wednesday
8:00am
5:00pm
Thursday
8:00am
5:00pm
Friday
8:00am
5:00pm
Saturday
Closed
Sunday
Closed
262-512-9509
1000 W Bonniwell Rd
Mequon, WI 53097