Pond and Waterfall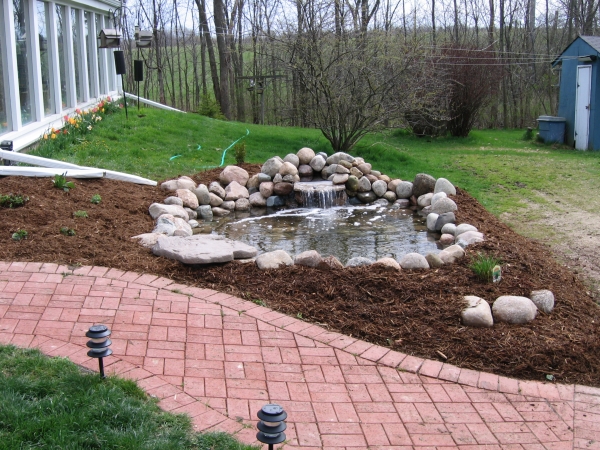 Your Port Washington Home Will Look Even More Beautiful with a Gorgeous Pond and Waterfall
Add a sense of tranquility and charm to your Port Washington home by installing a pond and waterfall in your front or backyard. Our team of professionals at Oberndorfer Landscape Development will transform your yard into a beautiful paradise your whole family can enjoy.
Our low-maintenance ponds and waterfalls will allow you to enjoy your new additions without any worry or hassle. You will also be able to increase the value of your home with these attractive features and designs. Don't wait – call our offices and get a quote on your new front or backyard addition today.
Contact the Ozaukee County hardscaping experts at Oberndorfer Landscaping for outdoor water features in Whitefish Bay, Shorewood, Menomonee Falls, Grafton & beyond!
Let's Get Started
On Your New
Landscape Today!
Office Hours
Monday
8:00am
5:00pm
Tuesday
8:00am
5:00pm
Wednesday
8:00am
5:00pm
Thursday
8:00am
5:00pm
Friday
8:00am
5:00pm
Saturday
Closed
Sunday
Closed
262-512-9509
1000 W Bonniwell Rd
Mequon, WI 53097