Outdoor Pond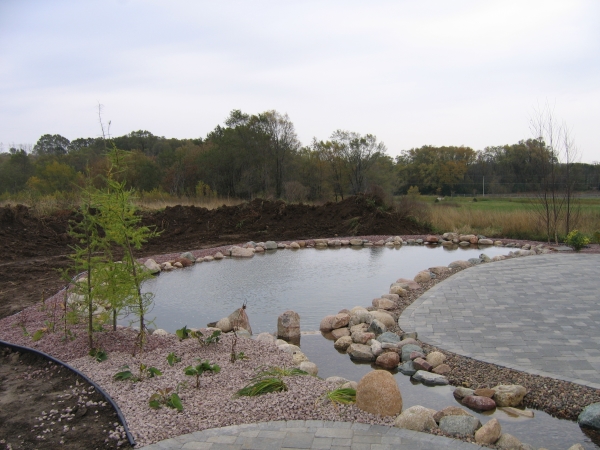 Create a Beautiful Haven in Your Own Port Washington Backyard
A beautiful, serene pond will turn any backyard into a gorgeous landscape. With colorful stones and sparkling water, a pond in your front or backyard will allow you to reinvent your Port Washington home into a charming, beautiful, and unique landscape. Never compromise on your own backyard's potential with the team of landscaping professionals at Oberndorfer Landscape Development.
Outdoor ponds are very low maintenance, so they require very little attention from you following installation. A pond can also increase the overall value of your home if you ever choose to sell.
There is no reason for you to not have the yard you've always dreamed of – give us a call and begin turning your backyard into your own little personal haven today.
Contact the Ozaukee County hardscaping experts at Oberndorfer Landscaping to install your patio & outdoor water features in Grafton, Menomonee Falls, Shorewood & beyond!
Let's Get Started
On Your New
Landscape Today!
Office Hours
Monday
8:00am
5:00pm
Tuesday
8:00am
5:00pm
Wednesday
8:00am
5:00pm
Thursday
8:00am
5:00pm
Friday
8:00am
5:00pm
Saturday
Closed
Sunday
Closed
262-512-9509
1000 W Bonniwell Rd
Mequon, WI 53097