Backyard Water Feature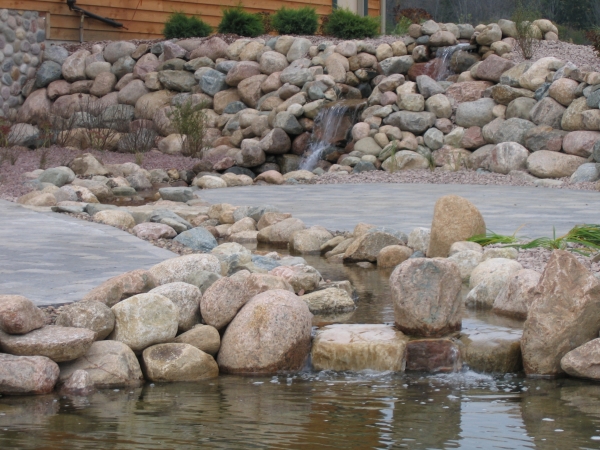 A Beautiful Water Feature Will Add Life to Your Mequon Home
A pond and waterfall can be a beautiful addition to your yard. Your property will never look drab with these gorgeous additions – enjoy the calm waters and tumbling streams on this multi-level backyard water feature, complete with colorful rocks and gently running streams.
Our backyard water features are gorgeous additions which will increase the value of your home. Don't hesitate to give us a call and transform your yard into something spectacular!
Contact our Mequon landscaping professionals and get started on installing your own backyard water features.
Let's Get Started
On Your New
Landscape Today!
Office Hours
Monday
8:00am
5:00pm
Tuesday
8:00am
5:00pm
Wednesday
8:00am
5:00pm
Thursday
8:00am
5:00pm
Friday
8:00am
5:00pm
Saturday
Closed
Sunday
Closed
262-512-9509
1000 W Bonniwell Rd
Mequon, WI 53097