Patio with Pond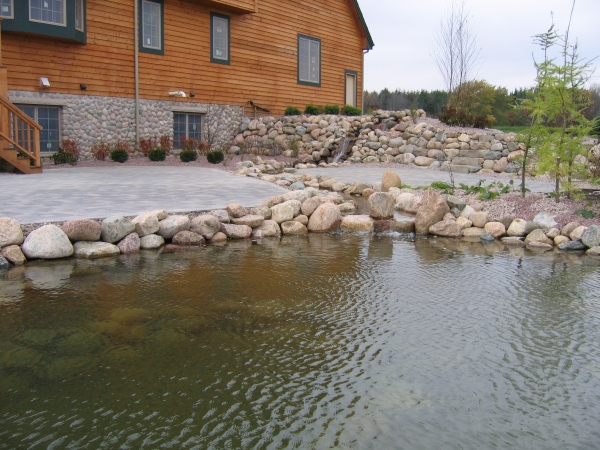 A Patio and Pond Can Enhance Your Cedarburg Property
Bring nature and civilization together seamlessly with help from our professional landscape designers in Cedarburg. A smooth flagstone patio can serve as the perfect location to enjoy a lovely pond installed to your specifications, complete with colorful stones and crystal clear water. Your yard will look positively amazing.
Your pond will need very little maintenance once it's installed, allowing you to enjoy your beautiful new slice of heaven without any worry or hassle. You won't regret it – give us a call and get a quote on transforming your backyard into a gorgeous haven today!
Contact the Cedarburg landscaping professionals at Oberndorfer Landscape Development to learn more about water features installation in River Hills, Whitefish Bay, Brown Deer & more!
Let's Get Started
On Your New
Landscape Today!
Office Hours
Monday
8:00am
5:00pm
Tuesday
8:00am
5:00pm
Wednesday
8:00am
5:00pm
Thursday
8:00am
5:00pm
Friday
8:00am
5:00pm
Saturday
Closed
Sunday
Closed
262-512-9509
1000 W Bonniwell Rd
Mequon, WI 53097