Brick Paver Patio and Wall with Lighting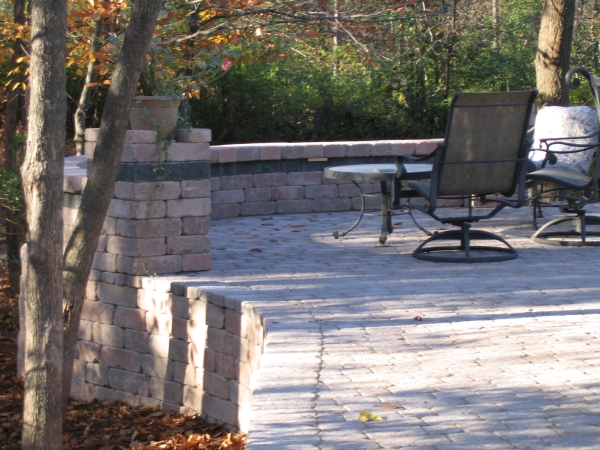 Mequon Brick Wall and Patio Design is Perfect for Outdoor Entertaining
The beauty of working with Oberndorfer is the freedom to customize; choosing your ideal brick color, border, and style. We work with your specifications, crafting the backyard space of your dreams. The black border against the red brick builds a nice contrast. The patio offers space big enough for furniture, ample usage for cookouts with family and friends. Enjoy nature on your patio while sipping a drink after a hectic day at work. Savor a cup of morning tea or coffee in your backyard, starting your day off right in a relaxing setting.
Whatever your preference, Oberndorfer provides you with a classy outdoor living space, used for countless activities and gatherings. Let our knowledgeable staff give you valuable insight into what works best for you, while working with your budget and overall vision.
Contact Mequon landscapers at Oberndorfer for adding outdoor value to your home today.
Let's Get Started
On Your New
Landscape Today!
Office Hours
Monday
8:00am
5:00pm
Tuesday
8:00am
5:00pm
Wednesday
8:00am
5:00pm
Thursday
8:00am
5:00pm
Friday
8:00am
5:00pm
Saturday
Closed
Sunday
Closed
262-512-9509
1000 W Bonniwell Rd
Mequon, WI 53097