Brick Patio and Stairs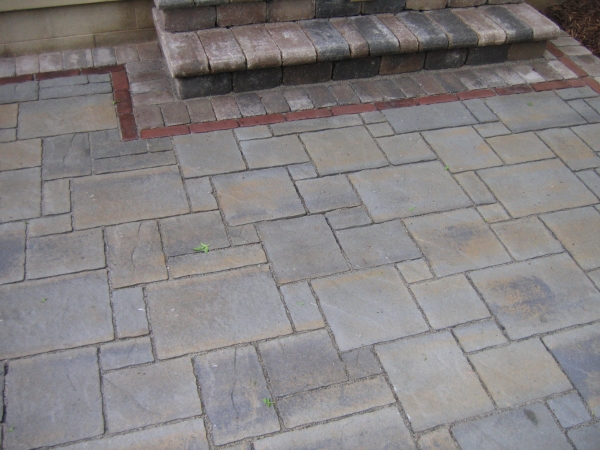 Brick Stairs and Patio Make Spending Time Outside in Ozaukee County Easy and Accessible
The beautiful shaping of bricks can be done in several styles, depending on what the customer wants. This patio landing features meticulous artistry with dependable construction, two key features that any landscaping company should display in their work. With rough weather blowing in every season, a sturdy brick patio will withstand anything our Wisconsin weather hurls at it.
Our patio design staff at Oberndorfer Landscape Development adds class and value to any home, making your backyard a gathering place for everyone. Brick is a low-maintenance element, as annoying stains can be power washed. A multitude of shapes and shades of brick add contrast and interest to the layout. Another feature added to the brick landing is plants, which beautifies the edges of the patio, adding a lush sanctuary to the backyard. Utilizing the space around your home makes for a happy Ozaukee County homeowner.
Contact our brick patio-shaping experts at Oberndorfer Landscape Development today.
Let's Get Started
On Your New
Landscape Today!
Office Hours
Monday
8:00am
5:00pm
Tuesday
8:00am
5:00pm
Wednesday
8:00am
5:00pm
Thursday
8:00am
5:00pm
Friday
8:00am
5:00pm
Saturday
Closed
Sunday
Closed
262-512-9509
1000 W Bonniwell Rd
Mequon, WI 53097