Backyard Paver Patio with Border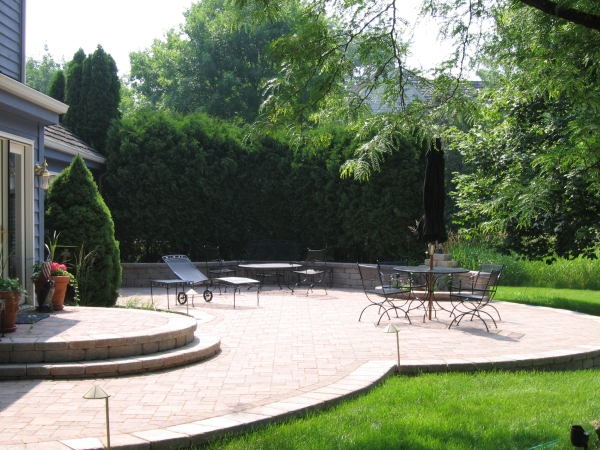 Cedarburg Backyard Becomes Family's Favorite Gathering Spot
Oberndorfer Landscaping transforms any old backyard into something everyone can use, while providing quality and affordable services. Our Cedarburg landscaping designers present innovative ideas, creating the best possible structure for what our clients are searching for. Hardscaping, or patio/deck/waterfall installation, takes your backyard to the next level. Perfect for grilling and entertaining, our patios and decks up the value-factor in homeownership. Adding outdoor furniture makes our patios even more attractive, as this particular home has placed usable pieces for ultimate enjoyment.
Don't hesitate in upgrading your backyard, let the Oberndorfer patio experts amaze you in working with your budget, the way you want your property to look. Our Cedarburg backyard builders dedicate their time and skills in producing an ideal space for you and the family.
Contact our Cedarburg patio design team in upgrading your outdoor living space today.
Let's Get Started
On Your New
Landscape Today!
Office Hours
Monday
8:00am
5:00pm
Tuesday
8:00am
5:00pm
Wednesday
8:00am
5:00pm
Thursday
8:00am
5:00pm
Friday
8:00am
5:00pm
Saturday
Closed
Sunday
Closed
262-512-9509
1000 W Bonniwell Rd
Mequon, WI 53097