Vinyl Fence Installation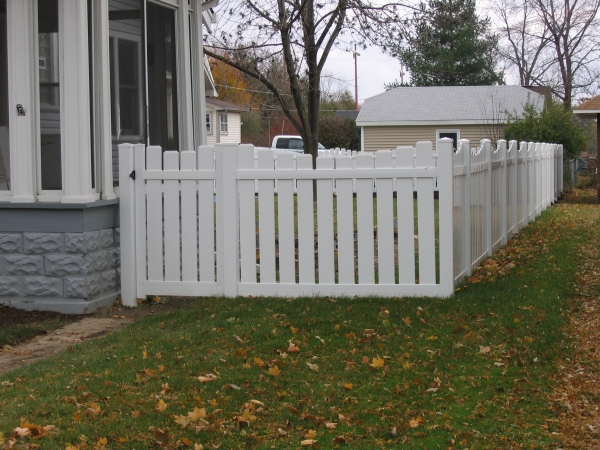 Vinyl Fence Installed by Ozaukee County Landscapers
Homeowners in and around Ozaukee County have trusted Oberndorfer Landscape Development for the best vinyl fence installation services. We have a great selection of fence designs to ensure you will have the perfect style to fit your home.
Whether you're looking for a rustic design, or a modern style for your fence panels, like the one seen here, Oberndorfer can create a unique look for your yard. Vinyl fences installed by Oberndorfer are built to withstand everything Mother Nature throws at them. From high winds to heavy snowfall, the vinyl fence on this Mequon property will stand strong.
Our professional landscaping services will bring beauty to your property. Whether you own a spacious farmstead, or a quaint home with a small yard, we can develop a custom landscape design to match your personal tastes. Our fence, pergola, and shrubbery installation services will add value and beauty to every Wisconsin property.
Let's Get Started
On Your New
Landscape Today!
Office Hours
Monday
8:00am
5:00pm
Tuesday
8:00am
5:00pm
Wednesday
8:00am
5:00pm
Thursday
8:00am
5:00pm
Friday
8:00am
5:00pm
Saturday
Closed
Sunday
Closed
262-512-9509
1000 W Bonniwell Rd
Mequon, WI 53097