Mequon Fertilization Service
Affordable Lawn Care For a Beautiful & Healthy Yard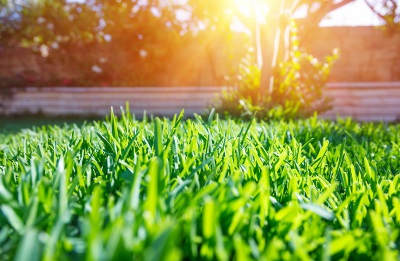 Your lawn is the first thing a guest notices when approaching your home; and it can make a first impression that really sticks. You worked hard for your home, and you deserve that "wow" factor. Lawn fertilization can play a big factor in how lush and full your grass and trees appear. The professionals at Oberndorfer are dedicated to ensuring you have the best looking yard, trees, and plants on the block. From lawn care maintenance to landscape design, we provide the highest quality services.
When Should I Fertilize My Lawn?
Fertilization can be a confusing task for just about any DIYer; like people plants have nutritional needs that must be met to ensure proper growth and a long plant life. When trees and shrubs are young, and actively growing, it's the most important time to make sure your yard is receiving good nutrients. Also just like people, trees and shrubs have different nutritional needs depending on type, age, stage of growth, time of year, climate, and if the tree or shrub has flowers. The fertilizer used for your grass can be lacking the necessary nutrients that surrounding trees and shrubs need. Our lawn care specialists make sure your landscape gets exactly what it needs when it needs it.

Benefits: Why Should You Fertilize
The benefits of fertilization can be seen in all aspects of your yard – including the growth of your trees, the fullness of your lawn, and the vibrant colors in your plants. The nutrients in the soil beneath your grass and plants make a huge difference in outright appearance and growth. Fertilization encourages proper blooming as well as strong roots and disease resistance.
Fertilizing Service From Oberndorfer Landscaping
The exact fertilization process necessary for each and every tree and plant in your yard can feel a bit overwhelming. What fertilizer to use, when to apply it, when to water, how much to apply, and what kind are just a few of the questions you have when it comes to proper fertilization. Our professionals make fertilizing your property a breeze.
The Cost Of Lawn Fertilization Services
Lawn fertilization is priced according to the size of property, type of fertilizer and labor. larger lawns will require more fertilizer and time to treat, which increases the cost. The type of fertilizer also factors into the final price. Fast release, weed control, granular and water soluable options will be less costly than gradual release, crystalline and liquid types.
Let's Get Started
On Your New
Landscape Today!
Office Hours
Monday
8:00am
5:00pm
Tuesday
8:00am
5:00pm
Wednesday
8:00am
5:00pm
Thursday
8:00am
5:00pm
Friday
8:00am
5:00pm
Saturday
Closed
Sunday
Closed
262-512-9509
1000 W Bonniwell Rd
Mequon, WI 53097