Garden & Flower Bed Edging Services
Garden Landscaping In Southeast Wisconsin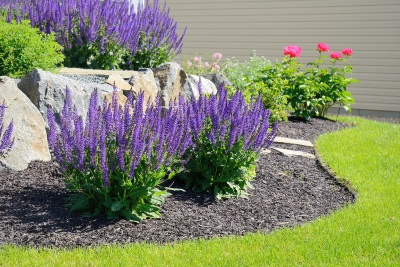 Oberndorfer Landscape Development Inc. will make your lawn and garden dreams come true. We deliver incredible flower planting and bed edging services. When it's time to hire a Lawn Care and Maintenance Company, call Oberndorfer to learn what our team of landscape experts can do for you!
Bed edging is a simple and important feature of your landscape. Creating clean borders on your garden and plant beds, edging is installed to extend above and below the ground. The above border portion helps keep soil and mulch from blowing or washing out of the garden area; and the below portion prevents plant roots from growing outside the bed. It also helps keep grass from growing into your garden as well.
Bed Edging Service in Mequon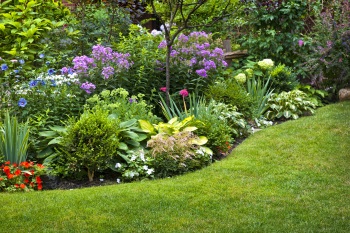 Our friendly lawn care specialists offer a wide variety of edging styles and designs to fit your garden needs. You can install the border when you initially create the garden, to completely design the space, or you can add edging later to further define an existing bed. Appearance is not the only benefit to bed edging, it can also eliminate the need to constantly reshape the bed, saving you time and money on future landscaping services. It clearly defines the space and keeps your garden contained, making maintenance easier.

Get a Quote
View Gallery
Let's Get Started
On Your New
Landscape Today!
Office Hours
Monday
8:00am
5:00pm
Tuesday
8:00am
5:00pm
Wednesday
8:00am
5:00pm
Thursday
8:00am
5:00pm
Friday
8:00am
5:00pm
Saturday
Closed
Sunday
Closed
262-512-9509
1000 W Bonniwell Rd
Mequon, WI 53097