Custom Deck Builders in Whitefish Bay, WI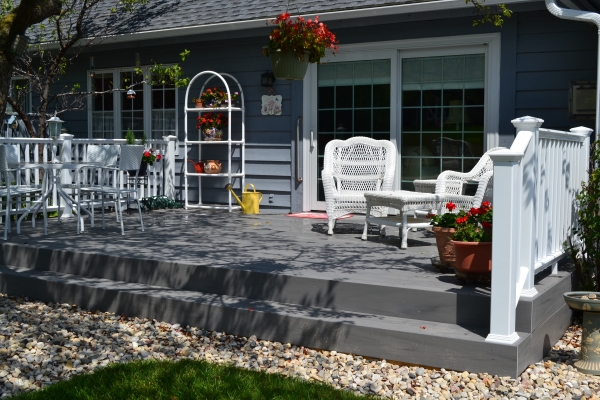 Elevate your outdoor living experience with Oberndorfer Landscape Development. With an unwavering commitment to quality, we've proudly stood as Whitefish Bay's premier deck installation experts for over two decades. Our founder, Chris, leads our skilled team through every project, ensuring a seamless journey from conceptualization to completion. From navigating suppliers to executing meticulous installations, we handle every step of your deck installation with precision.
Transform your Whitefish Bay home with a stunning deck to seamlessly blend beauty and functionality. At Oberndorfer Landscape Development, we believe in crafting outdoor spaces that resonate with your vision and lifestyle. Whether it's a cozy space for family gatherings or a serene escape for personal relaxation, we tailor each deck to suit your unique needs. Experience the difference of working with seasoned professionals who prioritize communication, punctuality and the finest craftsmanship. Choose Oberndorfer Landscape Development and let us turn your deck dreams into a tangible reality you'll enjoy for years to come. Contact us today!

Get a Quote
View Gallery
Let's Get Started
On Your New
Landscape Today!
Office Hours
Monday
8:00am
5:00pm
Tuesday
8:00am
5:00pm
Wednesday
8:00am
5:00pm
Thursday
8:00am
5:00pm
Friday
8:00am
5:00pm
Saturday
Closed
Sunday
Closed
262-512-9509
1000 W Bonniwell Rd
Mequon, WI 53097