Landscape Contractors in Brookfield, WI
Oberndorfer Professional Landscape Development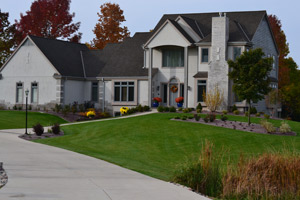 Turn your backyard dreams into reality. Oberndorfer's team of dedicated landscape contractors possesses a variety of skills to handle fundamental lawn care responsibilities, like seeding and mulching, as well as complex hardscaping ventures, such as patio designs and water feature installations. Get a quote on transforming your Brookfield area yard into a relaxing oasis today.
Landscape Development Services
Hardscaping projects:
Building patios
Walkways
Retaining walls
Outdoor fireplaces and fire pits
Grading
Sod installation
Seed and erosion control blanket installation
Shredded bark
Decorative stone
Gravel
Water gardens
Natural ponds
Fountains
Waterfalls
Brookfield Outdoor Lighting Professionals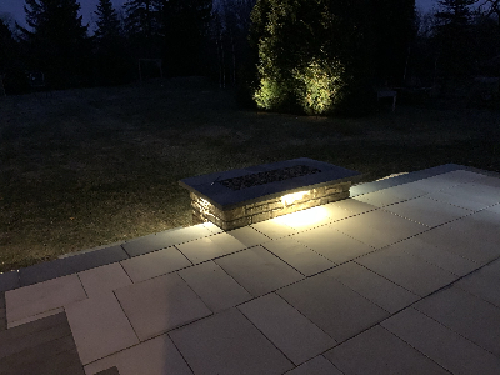 Outdoor lighting serves both functional and decorative purposes, adding safety and charm to your home. Ornamental lamps not only beautify your walkways during the day but also provide essential lighting after sunset. Do not let your landscape vanish in the dark. Our area of expertise lies in installing energy-efficient outdoor lighting solutions that are not only cost-effective but also installed by our team of skilled professionals.
Weed Control Services in Brookfield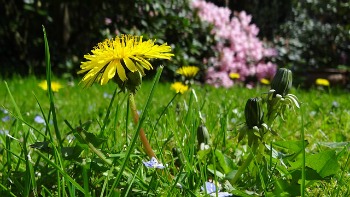 With weeds, prevention is key. By treating your lawn ahead of time, you can prevent or significantly reduce the chances of weed growth. Hring a professional weed control company ensures potential threats are addressed early on. Save time and take the easy route by letting Oberndorfer take care of weed removal for you.
Brookfield's Finest Hardscaping Contractors
Oberndorfer Landscaping's superior hardscaping contractor services will elevate your outdoor living experience. Our team specializes in designing and constructing stunning outdoor elements including patios, walks, and retaining walls. Allow us to turn your concept into a useful and visually attractive outdoor space for years of enjoyment.
Kindle the Perfect Atmosphere: Outdoor Fire Pit Installers
Ignite the ideal outdoor ambiance with Oberndorfer Landscaping's outdoor fire pit installation services. Our staff works together with you to design and install customized fire pits that complement your landscape, taking your outdoor living to new heights. Whether it be for intimate gatherings or enchanting evenings under the stars, let Oberndorfer Landscaping's fire pit installers craft a fire pit area that becomes the centerpiece of your outdoor entertainment.
Premier Pergola Installation Services
Transform your outdoor living space with Oberndorfer Landscaping's pergola installation services. Our devoted staff combines their design and construction knowledge to produce custom pergolas that add to the beauty and practicality of your Brookfield home. With a professionally placed pergola, Oberndorfer Landscaping can bring your vision to life and create a beautiful outdoor retreat.
Professional Flagstone Patio Installers
Enhance your outdoor living experience with the skilled flagstone patio installers of Oberndorfer Landscaping. Our team combines their extensive knowledge of brick pavers, concrete, and natural stone to create flagstone patios that seamlessly integrate with your surroundings. Oberndorfer Landscaping provides flagstone patio installations in Brookfield, taking your outdoor space to the next level.
Brookfield's Composite Deck Installers: Elevate Your Outdoor Space
Unlock the true potential of your outdoor living space with Oberndorfer Landscaping's renowned composite deck installation service. Our deck builders take pride in delivering unmatched results, utilizing their extensive expertise in working with composite materials. Rest assured, our crew will perform a precise installation, resulting in breathtaking and long-lasting decks.
Best Lawn Leveling Service: A Flawless Landscape Transformation
Discover the incredible potential of your outdoor area through the transformative lawn leveling services offered by Oberndorfer Landscaping. Our staff specializes in leveling rough terrain to create a perfectly smooth landscape. We make sure that your Brookfield property is leveled to perfection. Trust Oberndorfer Landscaping to exceed your expectations with our professional lawn leveling solutions, resulting in an outdoor space that will leave you in awe.
Brookfield's Top-Notch Trenching Service
Experience Oberndorfer Landscaping's outstanding trenching services, customized to fulfill your unique requirements. Our team utilizes cutting-edge trenching techniques, including bed edging, underground lines, and drainage, to ensure the seamless installation of irrigation systems, underground utilities, and various landscape features. Don't dangerously dig underground; call the professionals at Oberndorfer Landscaping to do the hard work for you.
Trusted Retaining Wall Installers
Revamp your outdoor area by utilizing the retaining wall installation services provided by Oberndorfer Landscape. Our team possesses extensive knowledge in constructing durable and visually captivating retaining walls. Whether you require a practical solution to combat soil erosion or seek to elevate the overall beauty of your landscape, our skilled retaining wall contractors and installers at Oberndorfer Landscaping guarantee exceptional outcomes. We will deliver remarkable results, crafting walls that will last for years.
Let's Get Started
On Your New
Landscape Today!
Office Hours
Monday
8:00am
5:00pm
Tuesday
8:00am
5:00pm
Wednesday
8:00am
5:00pm
Thursday
8:00am
5:00pm
Friday
8:00am
5:00pm
Saturday
Closed
Sunday
Closed
262-512-9509
1000 W Bonniwell Rd
Mequon, WI 53097