Natural Stone Patios Installed in Wisconsin
Types of Natural Stones for Patios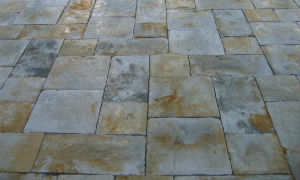 Oberndorfer Landscape Development is experienced with installing natural stone patios in Ozaukee County and surrounding areas. We can install all types of natural stone materials including:
Flagstone
Limestone
Slate
Bluestone
Granite
Cost of Natural Stone Patios
Natural stone patios are generally more expensive than brick or concrete paver patios, because the materials are heavier to transport and installation costs are generally higher. The durability and beauty of natural stone patios makes the added costs worth the price in the long run. You won't have to repair stone patios as frequently, and you will increase the value of your home.
Average costs of materials only (labor costs not included):
| | |
| --- | --- |
| Material | Average Cost per Square Foot |
| Flagstone | $10-$30/sq. ft. |
| Limestone | $3-$10/sq. ft. |
| Slate | $12-$22/sq. ft. |
| Bluestone | $4-$8/sq. ft. |
| Granite | $9-$15/sq. ft. |
Contact Oberndorfer Development of Southeast Wisconsin today to learn more or get a quote on natural stone patio design and installation in the communities of Waukesha, Milwaukee, Ozaukee County and beyond.

Get a Quote
View Gallery
Flagstone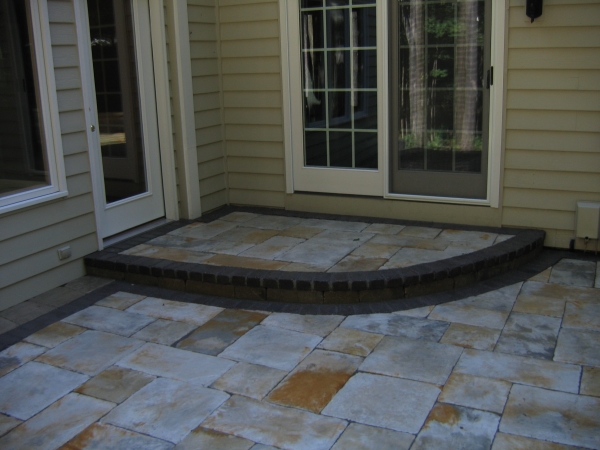 Patios created with flagstone materials are very natural looking, and often come in earthy shades like red and brown. Depending on your preference, flagstone can be laid in a random rectangle pattern or irregular pattern. The rectangular pattern has a more formal, put together look, while the irregular pattern is more natural looking.
Limestone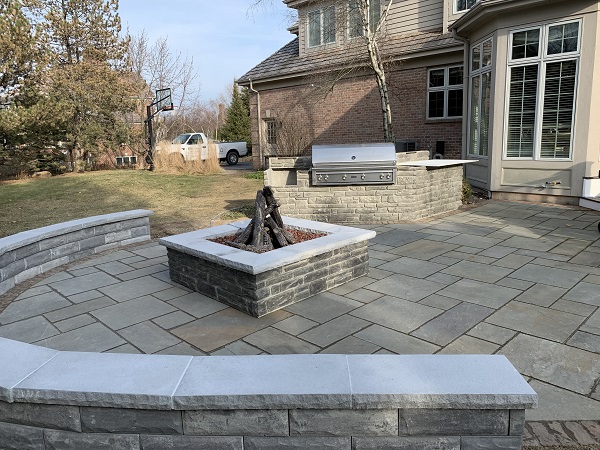 Limestone is a very beautiful and versatile material. These patios are available in a variety of earthy tones as well. You can get a limestone patio in dark green to light beige colors.
These patios are easy to maintain and clean. You only need to use water mixed and an alkaline cleaner like bleach to wash the limestone. These patios are harmed by acids, so you should not use acidic cleaners or vinegar.
Although one of the most common uses for limestone is as a patio, it can be used outdoors and indoors.
Slate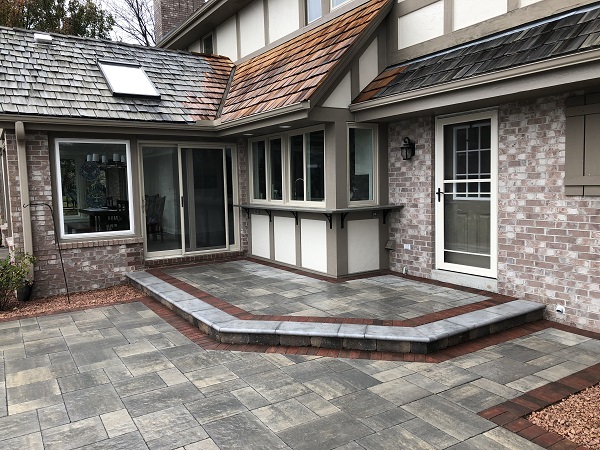 Slate tile patios are durable and ideal for landscapes with water features or nearby swimming pools, because they offer natural slip-resistance.
Slate patios don't hold up as well in colder climates, because they are affected by large amounts of rainfall and snow. Although, slate tiles are increasingly being used indoors in kitchens and bathrooms.
Bluestone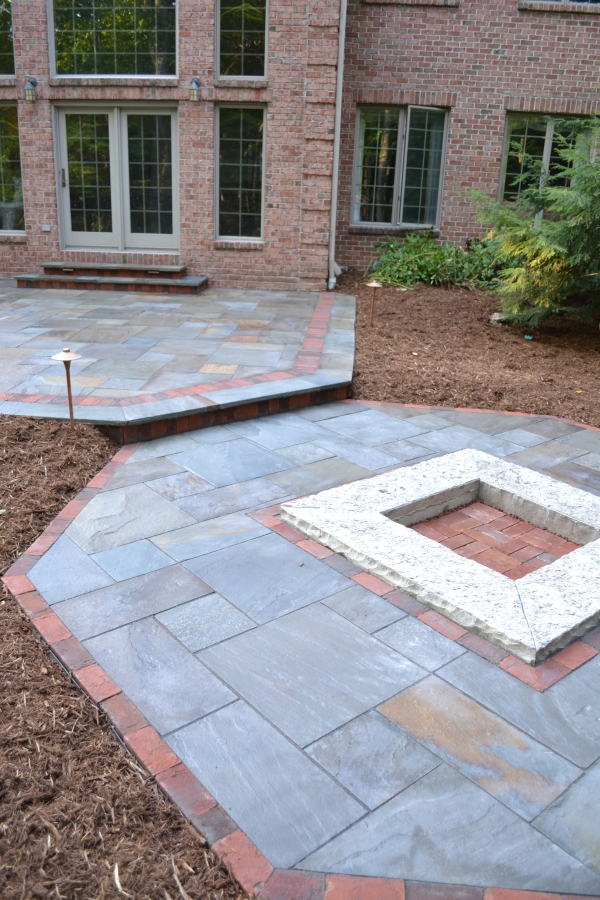 Natural bluestone patios are very beautiful, environmentally friendly and durable. Bluestone is available in a wide range of shapes, shades and sizes.
It is available in two designs- thermal and irregular. The thermal bluestone design is more uniform in shape and thickness. Thermal designs are more commonly used in patios than the irregular design. The irregular bluestone design is more natural, and vary in shape, size and thickness. Irregular designs are more commonly used as a stone walkway.
Granite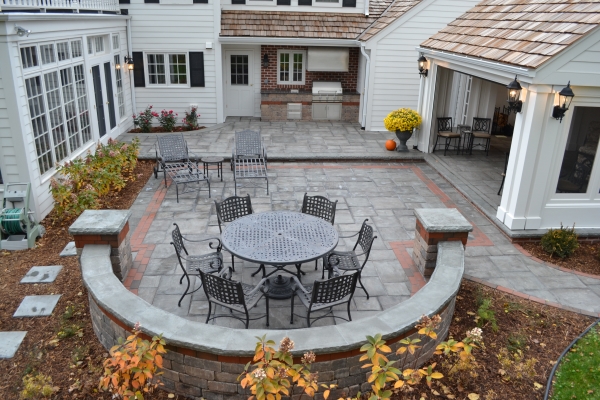 Patios made with granite are extremely durable and very easy to repair. Granite is ideal in areas where there is high foot traffic. Granite patios are 4 times stronger than concrete, and will not crack or chip under pressure.
Granite patios require little to no maintenance. Brick and concrete patios stain very easily and can be expensive to clean. You don't need special equipment or materials to clean granite patios.
Contact natural stone patio installers in Mequon for a quote today!
Let's Get Started
On Your New
Landscape Today!
Office Hours
Monday
8:00am
5:00pm
Tuesday
8:00am
5:00pm
Wednesday
8:00am
5:00pm
Thursday
8:00am
5:00pm
Friday
8:00am
5:00pm
Saturday
Closed
Sunday
Closed
262-512-9509
1000 W Bonniwell Rd
Mequon, WI 53097