Spring Cleanup Services in Mequon
Spring Cleanup Services In Mequon Will Get Your Yard Ready for a Season of Bloom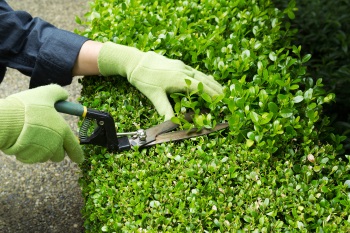 Spring is one of the most important times of the year for your landscape; its first and biggest step towards a healthy season of growth. Depending on the details of your landscape – size, number of garden beds, plant variety, etc. - spring cleanup can include a multitude of services from weed control to fertilization and mulching. When you choose Oberndorfer as your Mequon Landscaper, your spring and fall cleanup services will be part of your lawn maintenance package; and designed to fit the exact needs of your property, residential or commercial.
Spring Lawn Services include:
Clearing any debris left from winter
Pruning any shrubs expected to bud in spring
Cutting back plants and perennials left up for winter
Preparing planting beds for bloom – weed treatment, fertilization, mulching, edging
Fertilization for your lawn to grow healthy and full

Get a Quote
View Gallery
Cost-Effective Yard Cleanup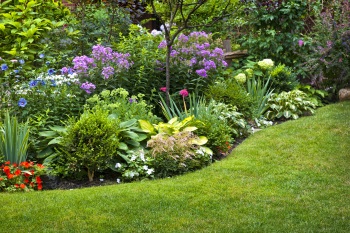 Ensuring next spring yields healthy and beautiful plant growth starts with your spring lawn care preperation. At Oberndorfer Landscaping we provide a variety of services that will have your lawn and flower beds looking more vibrant and healthy than ever. We provide lawn cleanup services in spring so homes & business in Milwaukee, Mequon, Whitefish Bay & beyond can have the luscious, full lawns of their dreams. Pricing varies for cleanup services as sizes of yards vary from big business lots, to backyard cleanup. Contact Oberndorfer today for a quote on your spring cleanup services!
Spring Cleanup Cost
Having your yard cleaned up in the spring is less expensive than having your yard cleaned in the fall. The size of your yard and the range of services provided will directly factor into the final cost. Higher volumes of debris such as weeds, sticks, and leaves that need to be removed from your yard will increase the price. A higher cost will be applied to more difficult jobs with severly overgrown shrubs, overflowing gutters, and large flower beds which needs to be prepped and mulched.
Contact our Mequon Landscapers for more information on our Spring & Fall Cleanup Services. Our landscape professionals have maintainted gardens across Ozaukee County including Mequon, Cedarburg, River Hills, Brown Deer, & beyond.
Let's Get Started
On Your New
Landscape Today!
Office Hours
Monday
8:00am
5:00pm
Tuesday
8:00am
5:00pm
Wednesday
8:00am
5:00pm
Thursday
8:00am
5:00pm
Friday
8:00am
5:00pm
Saturday
Closed
Sunday
Closed
262-512-9509
1000 W Bonniwell Rd
Mequon, WI 53097