Retaining Wall Contractor in Milwaukee, WI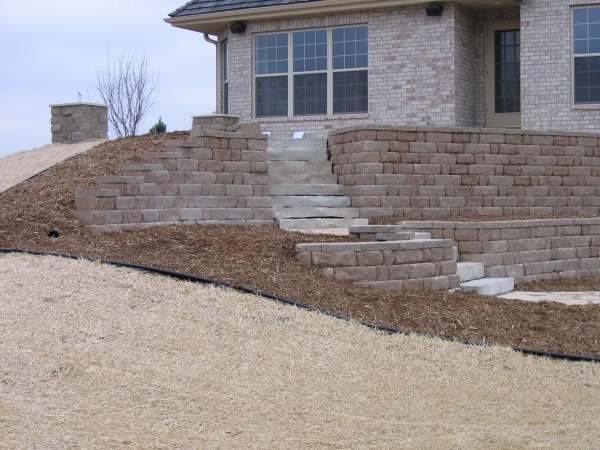 A professionally constructed retaining wall can make all the difference for your property's aesthetics and functionality. At Oberndorfer Landscape, we offer unparalleled expertise and craftsmanship as Milwaukee, WI's top retaining wall contractor. Transform your landscape into a stunning, structurally sound outdoor space that stands the test of time.
With years of experience serving the Milwaukee community, we've earned a reputation for our commitment to quality with each and every project we undertake. Whether you're seeking a retaining wall for erosion control, adding terraced levels to your yard or creating an eye-catching garden focal point, our team has the knowledge and tools to bring your vision to life. From the initial design phase to the final installation, we prioritize communication, transparency and customer satisfaction. When you choose Oberndorfer, you're choosing a trusted partner dedicated to delivering exceptional results that exceed your expectations.

Get a Quote
View Gallery
Let's Get Started
On Your New
Landscape Today!
Office Hours
Monday
8:00am
5:00pm
Tuesday
8:00am
5:00pm
Wednesday
8:00am
5:00pm
Thursday
8:00am
5:00pm
Friday
8:00am
5:00pm
Saturday
Closed
Sunday
Closed
262-512-9509
1000 W Bonniwell Rd
Mequon, WI 53097