Front walk, Trevia and Brussels Block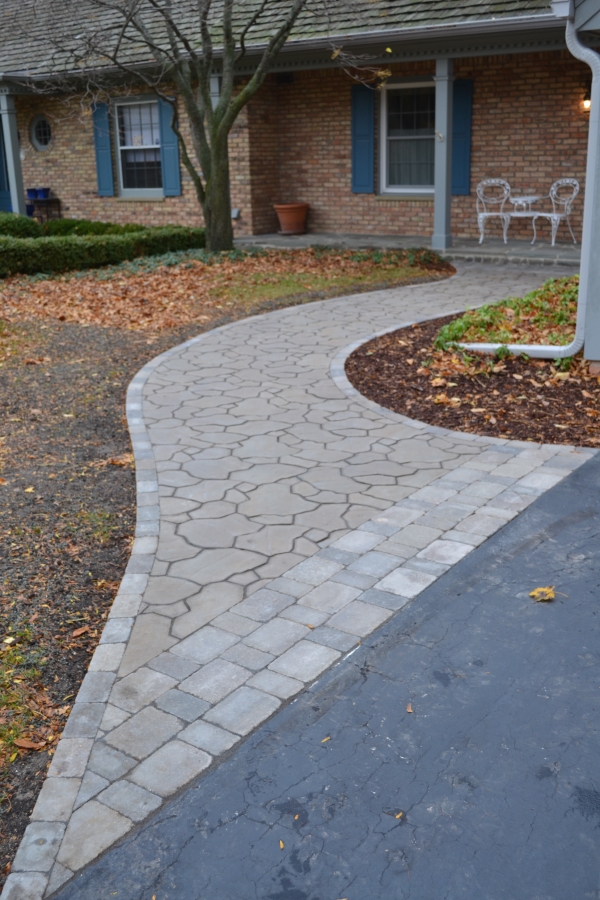 Mequon Hardscaping Company Installs One of a Kind Patio Walkway at a Great Cost
An elegant, unique walkway can enhance the curb appeal of any home. Our Mequon landscaping contractors met with the homeowners to discuss their design preferences and budget. This uniquely designed curved walkway adds extra dimension to the front yard and creates a welcoming atmosphere. Our Mequon landscapers utilized the finest brick materials and equipment when installing this walkway, ensuring this new walkway lasts through extreme Wisconsin weather. These bricks resist UV rays, bad weather, and rotting to perfectly maintain their quality through the years. The homeowners were delighted with the final result and impressed by our fine attention to detail.
Oberndorfer Landscape Development is the go-to team for hardscaping projects throughout the Mequon area. We're the premier source for:
Flagstone Patio Installation
Stone Retaining Walls
Paver Patios
Walkways
Stone Detailing Projects
We can create a customized hardscape design with a fire pit, stairs, walls, and built-in lighting to make your home the envy of the neighborhood. When you're looking for an affordable way to add value to your home, contact the expert Mequon landscapers at Oberndorfer Landscape Development
Contact our Mequon landscapers for a beautiful a stone walkway installation offered at an affordable rate.
Let's Get Started
On Your New
Landscape Today!
Office Hours
Monday
8:00am
5:00pm
Tuesday
8:00am
5:00pm
Wednesday
8:00am
5:00pm
Thursday
8:00am
5:00pm
Friday
8:00am
5:00pm
Saturday
Closed
Sunday
Closed
262-512-9509
1000 W Bonniwell Rd
Mequon, WI 53097