Entire Property Landscape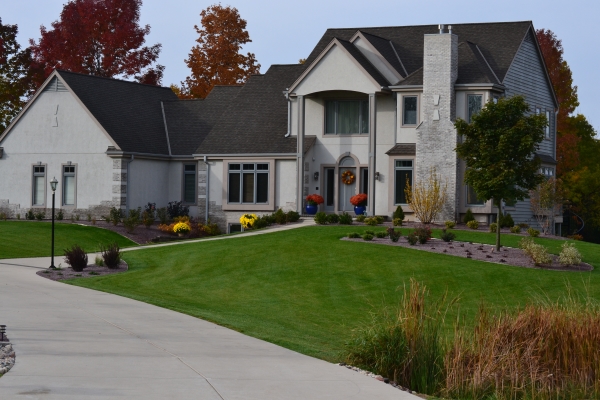 Entire Property Landscaping Designed by Port Washington Professionals
While this Port Washington home is beautiful on its own, the polished landscaping adds stunning curb appeal and increases the overall value of the home. When Oberndorfer Landscape Development designed the landscape for this property, we carefully selected mulch and shrubbery to complement the home.
The shrubbery we chose is strong enough to withstand the harsh winters we face in Wisconsin, and will still blossom during warmer seasons. Every piece of landscaping on the property - from the small shrubs by the light post, to the tree in the yard, to the flowers and shrubs by the windows - work together and complement each other to form a cohesive style across the property.
Oberndorfer Landscape Development performs stunning, unique landscaping for homeowners and businesses in Ozaukee County. Our experienced designers carefully select materials which add value to your property by complementing your home.
Let's Get Started
On Your New
Landscape Today!
Office Hours
Monday
8:00am
5:00pm
Tuesday
8:00am
5:00pm
Wednesday
8:00am
5:00pm
Thursday
8:00am
5:00pm
Friday
8:00am
5:00pm
Saturday
Closed
Sunday
Closed
262-512-9509
1000 W Bonniwell Rd
Mequon, WI 53097