Patio Lighting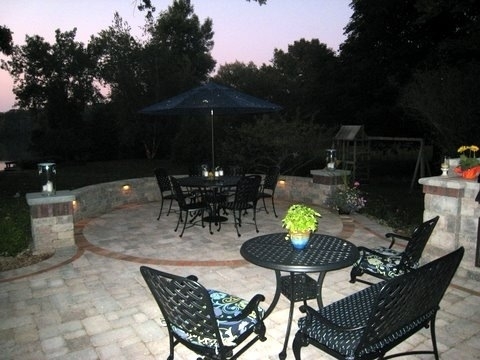 Patio Lighting in Mequon
After the sun sets, give your family the gift of continuing the outdoor fun by installing patio lighting for your home. Your yard becomes a more versatile space with the added option of being able to host any type of gathering - day or night. These Mequon homeowners picked subtle yet fashionable patio lighting additions for their natural stone patio to provide an ample and natural looking light. Built into the stone ledge was an easy fix because custom patio lighting is always an option for experienced installers.
Oberndorfer Landscape Development provides this type of patio lighting and others to fit any Mequon home. Ranging from brighter more pronounced lighting to what you see outside this home we can brightening up any backyard.
Contact the Ozaukee County hardscaping experts at Oberndorfer Landscaping for outdoor lighting installation in Menomonee Falls, River Hills, Shorewood & beyond!
Let's Get Started
On Your New
Landscape Today!
Office Hours
Monday
8:00am
5:00pm
Tuesday
8:00am
5:00pm
Wednesday
8:00am
5:00pm
Thursday
8:00am
5:00pm
Friday
8:00am
5:00pm
Saturday
Closed
Sunday
Closed
262-512-9509
1000 W Bonniwell Rd
Mequon, WI 53097