Patio Lighting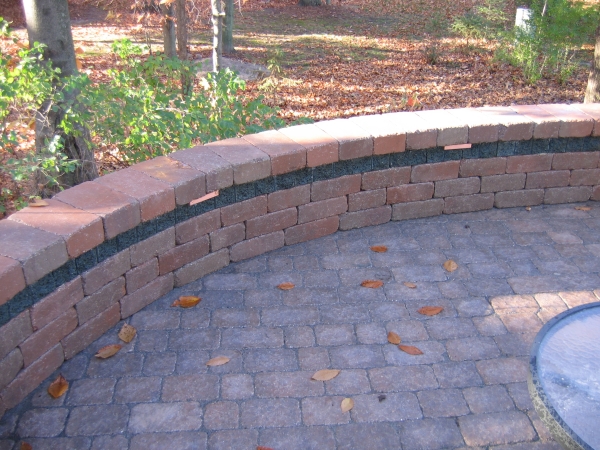 Mequon Outdoor Patio Lighting Installation
This newly installed outdoor patio has discreet outdoor lights built into it. The outdoor lights allow these Mequon homeowners to continue to use their outdoor space into the night, without taking away from the striking design of the patio and surrounding wall. These energy efficient lights give off ample lighting and provide the entire outdoor gathering area with a cozy, friendly atmosphere. Our Mequon landscapers can design and install a unique outdoor space for your home today. We provide custom work, including the installation of additional outdoor lighting features. From highlighting a unique planting or water feature in your yard to enhancing your outdoor space for nighttime use the landscaping experts at Oberndorfer Landscape Development have the knowledge and tools to give you the backyard of your dreams.
Increase your property values and turn your home into the envy of the neighborhood. Our professional landscape services can transform your yard into a personal getaway. No matter your yard size or budget, Oberndorfer Landscape Development has the expertise and tools to get the job done quickly and flawlessly.
Contact the Ozaukee County hardscaping experts at Oberndorfer Landscaping for outdoor lighting installation in Menomonee Falls, Whitefish Bay, Shorewood & beyond!
Let's Get Started
On Your New
Landscape Today!
Office Hours
Monday
8:00am
5:00pm
Tuesday
8:00am
5:00pm
Wednesday
8:00am
5:00pm
Thursday
8:00am
5:00pm
Friday
8:00am
5:00pm
Saturday
Closed
Sunday
Closed
262-512-9509
1000 W Bonniwell Rd
Mequon, WI 53097