Spring Landscaping Tips

Get Your Yard Ready for Summer in a few Easy Steps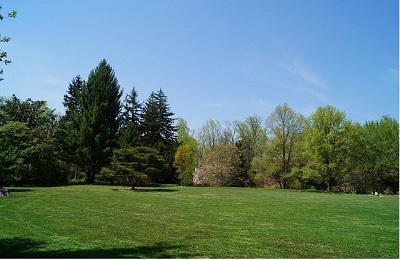 After a long, cold Wisconsin winter, spring brings a welcome change. The robins return and the flowers and trees begin to bud. Keep your yard looking great with a few easy DIY landscaping tips from the Mequon professional landscapers at Oberndorfer Landscape Development.
Inspect your Trees for Dead Branches and Winter Damage
Start your spring cleaning by taking a close look at the trees and shrubs in your yard. If you notice any broken branches, carefully prune them to prevent branches from cracking and falling off. Frost cracks in the bark should not be covered or filled with any type of sealant. Instead, keep the crack clean and clear of insects. The tree will begin to heal itself by forming a callous along the crack.
If you have any questions or concerns regarding your trees or plants, or want to add more landscaping features this spring, contact the Oberndorfer team to keep your yard in pristine condition year round.
Think about Weeds before They Think about Your Lawn
Spring is an ideal time to begin applying weed control for pesky weeds like crabgrass and creeping thistle. Apply it to problem areas before weeds even have a chance to get established in your lawn. When spraying weed control, choose a brand which will not kill the surrounding healthy grass.
Feed Your Plants with the Right Fertilizer
Many people think choosing a generic fertilizer from the local garden store is enough. However, to get the full effects of fertilizer, it's important to pick a fertilizer based on the specific nutrient needs of the plants and grass types you're fertilizing. If you're not sure, you can test your soil or choose a "controlled release" fertilizer to increase nutrient absorption.
Oberndorfer's professional Mequon area landscapers have extensive knowledge of local soil and all types and varieties of plants, flowers and shrubs. We have the expertise to choose and apply the most effective fertilizer at the optimum time.
Replace your Winter Mulch
When spring rolls around, it means it's time to reapply mulch. Add about an inch of fresh mulch around your trees and throughout plant beds. This will keep roots cooler and protected from the harsh summer sun while retaining moisture.
Prep your yard and keep your trees and plants healthy all summer long by following these quick and easy steps this spring. If you have any questions or want to add additional landscaping features to your yard, including hardscaping or water feature installation, rely on our talented team of landscapers to bring your landscaping dreams to life.
Let's Get Started
On Your New
Landscape Today!
Office Hours
Monday
8:00am
5:00pm
Tuesday
8:00am
5:00pm
Wednesday
8:00am
5:00pm
Thursday
8:00am
5:00pm
Friday
8:00am
5:00pm
Saturday
Closed
Sunday
Closed
262-512-9509
1000 W Bonniwell Rd
Mequon, WI 53097