Fun Landscaping Ideas That Make Your Yard Stand Out from the Rest
Mequon Landscapers Make Your Yard Stunning
Oberndorfer Landscape Development designs and installs absolutely beautiful landscaping features in Mequon and areas surrounding Ozaukee County. An incredible landscape design will increase the curb appeal and value of your home. You'll have friends, family and neighbors staring in awe in no time.
See some of the ways you can make your yard unique:
1. Add a Water Feature to Create a Serene Getaway
Ponds, streams and waterfalls will give your yard the tranquility you're looking for. Enjoy the outdoors and feel at peace right in your own backyard. The sound of water bubbling over natural stones is sure to soothe you and take the stress of everyday life away.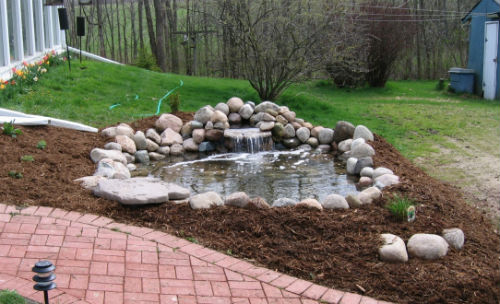 2. Install an Outdoor Kitchen or Island for Ultimate Outdoor Entertainment
While you are entertaining guests, you don't have to miss out on the conversation. Get an outdoor kitchen installed and you can chat while serving up a great meal right in your backyard. Whether you just want a small grill or a full-size kitchen, we have you covered.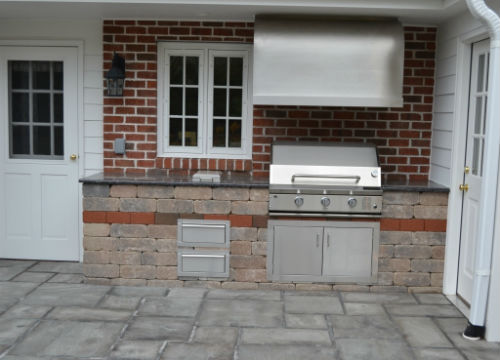 3. Get a Composite Deck with Built-in Seating
Decks already add more space for entertaining guests. Installing a deck with built-in seating will make it easier for you to host bigger groups without worrying about whether or not you have enough chairs to go around. Our composite decks are incredibly durable and come in a variety of colors. Whether you want a natural tone or a bright color, we have you covered.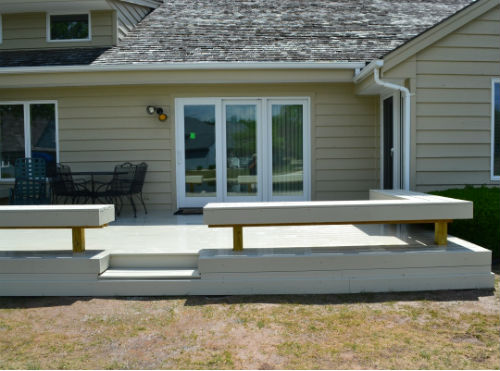 4. Install a Retaining Wall with Steps to Add Levels
Stone looks great around almost every home. Creating levels with stone retaining walls and steps gives your yard the illusion of more living space and makes it easier for you to access different parts of your yard.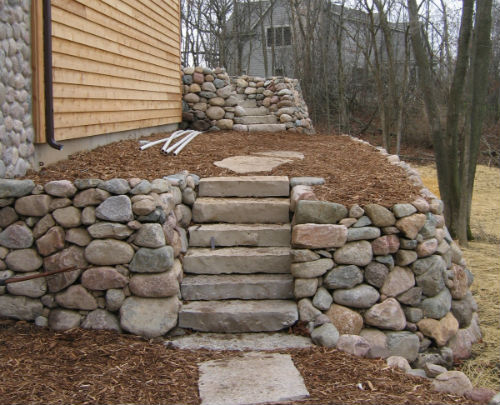 5. Make Your Yard Easy to Navigate using Walkways with Pavers
A brick or stone walkway adds functionality and beauty to your yard. There are a wide variety of materials available to match the aesthetic of your home.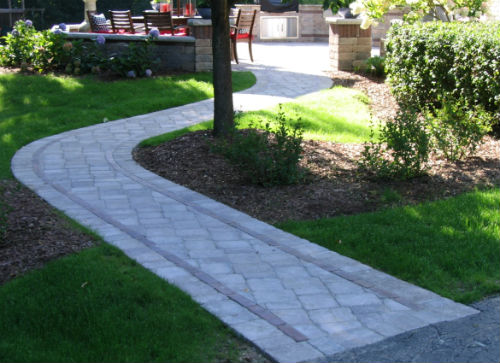 6. Install a Pergola with Roof to Add Elegance and Shade to Your Patio
Pergolas are an elegant addition to any yard. They are available in a variety of styles and usually feature latticework for vine growth. A pergola can give you a shaded sitting area or walkway.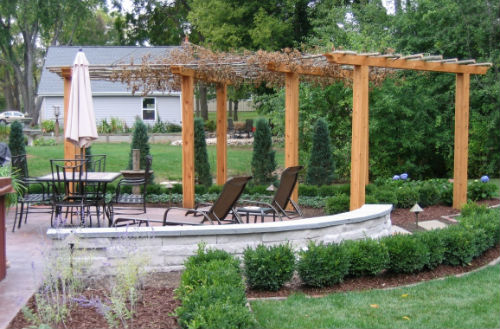 Adding any kind of unique landscaping to your yard is sure to catch the attention of those around you.

Get a Quote
View Gallery
Let's Get Started
On Your New
Landscape Today!
Office Hours
Monday
8:00am
5:00pm
Tuesday
8:00am
5:00pm
Wednesday
8:00am
5:00pm
Thursday
8:00am
5:00pm
Friday
8:00am
5:00pm
Saturday
Closed
Sunday
Closed
262-512-9509
1000 W Bonniwell Rd
Mequon, WI 53097