Mequon Lawn Aeration Service
Helping Your Soil Breath for Stronger, Healthier Grass
Lawn aeration is a vital component of landscape maintenance. To give your grass the care it needs, make sure you hire a reputable and qualified landscaping company for lawn aeration services. When Oberndorfer is on the job, we will evaluate the needs of your soil (how compact it is) and the type of grass you have to determine the perfect season for aeration. In most Wisconsin cases, lawn aeration is performed in the fall.
What is Lawn Aeration?

Lawn aeration is a landscaping technique used to breakup compacted soil; allowing water, oxygen, and other nutrients to reach the roots of your grass and promote healthy growth.
Proper aeration yields a number of benefits, including:
Stronger roots and thicker turf next growing season
Thatch and built-up grass will be broken down
Reduced soil compaction and better water absorption
Amplified effectiveness of fertilization
Easier maintenance
Fewer pest and disease problems

Why Your Lawn Should be Aerated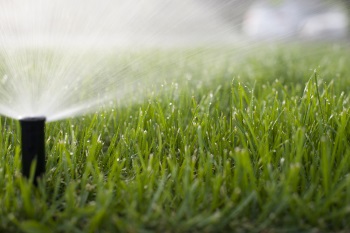 Compacted soil effects how well your grass can grow. With greater compaction there becomes less space for grass roots to grow, and less air pockets for nutrients to be absorbed. Lawn aeration will assure a thicker, better looking and feeling lawn next spring. If there is a lot of foot traffic or cars regularly parked on your lawn, you may need aeration more than once a year.
How We Will Aerate Your Lawn
Our Mequon landscapers use mechanical plug, or core, aeration machines. Unlike spike aeration – that simply pokes shallow holes in the earth – core aeration penetrates deeper into the ground and pulls out a plug of grass and soil. This allows for the optimal amount of water and air saturation for a healthy, happy lawn.
Let's Get Started
On Your New
Landscape Today!
Office Hours
Monday
8:00am
5:00pm
Tuesday
8:00am
5:00pm
Wednesday
8:00am
5:00pm
Thursday
8:00am
5:00pm
Friday
8:00am
5:00pm
Saturday
Closed
Sunday
Closed
262-512-9509
1000 W Bonniwell Rd
Mequon, WI 53097